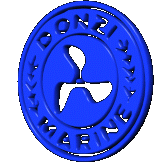 The Classic Donzi Registry is a collective of information about the models of a boat called DONZI. We hope to preserve this, deserved, special place in marine history by presenting information and documentation .

---
| registry | boards | board archives | archives | disclaimer | home |
---
| | 04/04/97 - 08/31/97 | | 09/02/97 - 12/30/97 | | 01/01/98 - 01/30/98 | | 2/02/98 - 03/26/98 | | 4/03/98 - 05/15/98 | |

| | 05/18/98 - 05/30/98 | | 06/04/98 - 07/14/98 | | 07/16/98 - 08/07/98 | | 08/10/98 - 04/02/99 | | 04/03/99 - 07/06/99 | |

---
© 1998-1999 Wirez Design
Tue Sep 2 17:21:43 1997 Derek I have an '88 Donzi Minx. It is 21' with a 350 magnum engine and Merc. outdrive. It is yellow and white and it is running at Lake Tahoe. I would like you hear from other Minx owners.
---
Thu Sep 4 16:03:07 1997 Donn Booth Hi, Great web page. Hope it expands and serves it's purpose. I enjoyed reading the input.
I see you are looking for information on 1968 and earlier. I'm interested in the line from the beginning through the " Chrishom era" . Anyone have any information or catalog on the early 80's 22' Criterion SS or II? I understand that while the Chrishoms' (Teleflex) owned and operated Donzi, they only produced about 45 to 50 boats a year, some trick, HUH!
FYI The 1972 Evinrude and Mercury OB catalogs and adv. feachured the 16' OB. Rudder Magazine for July 1965, page 33 ran a boat test on the 16' also. My name is Donn. I'm from central NY and have a 16' ski-sportbuilt july 1968 and registered as a 1969 (was it called that then or a Sweet 16?). Holmon Moody 289 Ford and Volvo 270 drive, dark green hull and white deck w/appropiate strips. Please contact me at donn@mail.odyssey.net
Thanks Donn
---
Mon Sep 8 11:13:57 1997 Forrest Coile I can't believe that I missed this web site until now. This is where I want to be. I am the original owner of a '72 Donzi 16 Ski Sporter with factory MerCruiser 888 (302 Ford), bought it new for $7200, I even have all of the brouchures from back then. Also, I recently picked up a '77 Donzi X-18 with 350 Chev and TRS outdrive. The X-18 need some work before it ready fr the water. It's missing the chrome-plated bronze stern lifting eye. If anyone has an original lifting eye that they would like to part with, or knows where to find one, please let me know. Also, in the Aronow family, I have a fully restored '72 Magnum 27 Sport, that is often seen running around the Big Bend area (Apalachee Bay) of the Florida panhandle.
---
9/9/97 5:24:38 PM Forrest Coile Robert, The 18' is a better boat. Handles rough water better, doesn't bounce as much, handles higher power betterthan the 16. Don't get me wrong! I love the sixteen. I'm the original owner of a near mint 1972 Donzi Ski Sporter with a factory MerCruiser small-block Ford. Also, I have a few friends with 18' Donzi's. One of these is a X-18 . He keeps a built 400 small-block under the hatch powering a speedmaster equipped 280 Volvo drive with power-trim. This boat nothing short of fantastic. No doubt it will walk all over my 16' Donzi but a the same speeds in rough water he will be sippin' a "cool one" and I will soaked in with my "cool one." The 18 Donzi hull is essentially an extended 16 Donzi hull.Forrest Coile,Tallahassee, FL
---
9/9/97 6:24:58 PM Michael, theWebster Hi, excuse me please, just testing the new arrangement here! Everyone, please note the new REGISTRY is now open and collecting information; please submit your boat info. Thanks! -m 208.149.225.19
---
9/18/97 11:16:41 PM Michael Slavin Another test, and a big Thank You to all of you who have sent in registration forms and made arrangements to get photos up here as well - you know who you are! 208.149.225.15
---
9/24/97 9:19:26 PM Gene Schmidt I have a '74 18' 2+3. If anyone is looking for original seats, I was able to find a fellow in North Florida who worked for Donzi from the mid/late 60s on and still has all patterns. He made a perfect set of seats for my boat. E-mail me if anyone needs the particulars. Gene (gene@gulf.net) 205.160.70.221
---
9/30/97 4:58:30 PM Ira Paskow I am looking for information on the Donzi peanut. if anyone has any please send to my E-mail. thanks. 209.86.14.250
---
10/1/97 11:20:52 AM Howard Ochs Everyone can look at the pictures I scanned here: http://www.wetstuff.com/donzi/ads.html The "AD" pictures are scanned from very poor copies of old Donzi ads. Sorry about the quality, that's how we got them! There is also scans of original "price" sheets from 1969. These are authentic and very interesting, especially some of the power options available. There are also some more photos of David Ochs' Donzi (my Brother), both finished and during restoration. The webmaster hasn't had time to categorize them yet, but he placed them there temporarily so everyone had a chance to see them. Hope you enjoy! 205.163.5.72
---
10/3/97 11:43:50 AM Donn Ira Paskow, Please tell me what a 'Donzi peanut' is? 209.2.248.88
---
10/3/97 11:32:41 PM Hank I own a 1970 18ft Donzi. The gelcoat is showing its age. It is yellow with a black stripe. I was thinking of a new finish and would also like to change colors. Can any of you tell me the best process to refinish gelcoat? 205.139.151.254
---
10/4/97 10:55:09 PM Dave Swisher I thought it might be of interest to know that I found two 1966 16' Donzi's on the on-line boat trader for $5,495. Also a 1968 fully restored Donzi $12,500. I've never seen the boats I just found the ads. 208.205.165.41
---
10/6/97 3:59:23 PM Greg "Diamond" Needs Good Home! She is a '73 Donzi 18' 2+3 Hull #18418 Red sides, White bottom & deck and a Red Stripe. The Interior is excellent! She runs with a Built 350 which turned 460 HP on the Dyno! MSD ignition, Edelbrock Intake, Holley Carb, Cast Aluminum Manifolds, through-hull with exhaust tips, & External water pick-up. The Outdrive has been modified with Hydraulic trim & tilt. Steering is accomplished with a twin Hynautic set-up. (Smooth, Safe, and Hands-Free, so you can pick bugs from your teeth) Power is pushed through a Volvo 280 Upper, then down through a Volvo E-Drive Lower (the E-Drive Looks like a Speedmaster) I have not propped the boat since I installed the E-drive, but I did run it with a friend's 4 bladed prop to test. I had no problem seeing 65 MPH on a hand held GPS (although my eyes were watering & I was making "G-Force" faces. This prop ran far too low in the rpms. I need $10,500. Call me (313)671-7832 (Grosse Ile, MI) I am moving up-state with-in the month so call soon if interested. 144.29.1.2
---
10/7/97 9:56:29 PM Frank C I owned a special addition 1969 donzi 16 2+3 she was all white and had the metal donzi aranow racing emblem on her hull. Powered with a 302 ford and moody drive. In her time she did speeds of 52mph. I recently sold my big 28 ft cruiser to buy another love of my life donzi. Not an oldie but a classic just the same a 1996 classic 16 with a 4.3 v/6 and She rides the same as the old one just a little faster with a 205hp and a 23"pitch lazer prop I push the speedo just a tab of 62 mph great boats and shes a 2+2 yellow and white 207.79.35.38
---
10/8/97 5:40:26 PM Peter Avelini Hi, my name is Peter Avelini. I live in Stuttgart/Germany. I am glad that I found this forum. Congratulation to the creator. This was a great Idea. We own a Donzi 18 2+3 that we bought in the 80's in Florida. The boat is situated permanently in Hvar/Croatia. The Hull is in perfect condition, but the engine -Mercruiser 260- and O/D needs more and more work every year. Since there is allmost no support like boat dealers or workshops in Croatia I decided that it might be best to build in a complete new unit. If anyone could tell me which engine I should get and where in the US I can order one that would be from great help to me. Does anybody know if there was a windscreen option originally available? I also am looking for new upholstery. Thanks for any help in advance. 195.232.39.17
---
10/9/97 10:39:45 PM Noel As a past owner of 4 Donzis (and there will surely be more), I must say they are by far the finest personal pleasurecraft ever made. I had the following: 1975 Baby with a 200 Evinrude - what a blast; air-time was my favorite space to be in. 1975 X-18; I actually had both of these at the same time and lived on Lake Austin, Texas with my roommate Kent who had an 18' 2+3. At the time we were the only Donzis in Austin - all in our back yard on the lake. This was during 1979. I went to Florida in 1980, sank both Donzis (very interesting stories - didn't flip them - beat the baby to a cracked hull; it took a heck of a beating for 2 full years before finally giving up). In 1991 I bought a 1988 Minx - one of 8. What a gem. Now I'm back in Texas and can't wait to get another; it will probably be a 21 GT with enough horsepower to do 90+. I can't help it. These things are designed to cut the water like a hot knife going through butter. 207.87.145.29
---
10/10/97 5:49:41 PM Peter Avelini, Stuttgart/Germany I know that my Donzi is only about half as old as the other registered ones. But for me it is still old enough. I didn't even think that there might be so many other Donzi around out of the sixties or seventies. I was really impressed when I found this site!! I actually have never seen another classic Donzi but mine because they are so rare here (Croatia). Could you maybe tell me if there is a big difference in quality between the model of 1981 an the earlier onces. I am asking because I am planning to do bigger investments into that boat (new engine+OD etc) and I would rather than change the hull for an earlier one. Also you could maybe give an answer to the following phenomenon. If my Donzi drives between about 30 mph and 45 mph it starts jumping even without any waves, like if it starts swinging in a certain frequency. If there are little waves up to about one meter high waves it is driving perfectly. If I drive slower it stops swinging. Could that be because of the trimtabs? Is it better not to have trimtabs? Or is it a problem that occures in the 18 ft only, not in the 16 ft? Do you know if the center riser exhaust would fit under the original engine cover, because I saw some changes in that area in the later brochures? -- Peter Avelini, Stuttgart/Germany 208.149.225.19
---
10/17/97 10:00:49 PM Bill Bulck Am looking for information &/or boat for a customer of mine. 1966 16' Donzi Classic. Was before my time in the industry, and information is scarce. Would appreciate any info on boat, specs, availabilty of boats for sale Thank you!! Big Bill 152.163.204.7
---
10/18/97 5:20:45 PM don dean Hey BOB, why don't you write about your 25' Magnum? Why don't you write about the picture you sent the RESISTRY that shows my Donzi 18, Clif's Donzi and the excellent yellow 18 footer that's in the background. Wasn't the picture taken at Clif's house? Interesting there is a "Donzi Row" in southern Wisconson/northern Illinois. Pretty far piece from NMB. You'd better get used to this e-mail and internet stuff because now that our boats are on it, you're going to get lot of hits. Why, because I think you might be among the most well read of the Donzi and Magnum crowd. You've done more research than anyone I know. You've owned more types of Arranow boats than anyone I know, too. Send the REGISTRY a picture of the Magnum. That might interest those who want to get into something more family sized. See you later, Don 207.211.81.26
---
10/24/97 8:01:57 PM Ralph Savarese I Have an 1966 18ft 2+3 since new always ran Fords, originally 165 Intercepter than a few 302s. I had changed the Eaton outdrive about 8 years ago to a volvo 270 due to a lack of parts and I still have a new bidirectional shift spool for it if any body is interested it was a common problem with those eatons, But I miss that outdrive it was so simple and it flipped over to change sheer pins!!
Now in 1996 I started running a stock 350 chevy target crate motor with volvo set up.I modified the 270 by blocking off the water pickup and installing a springfield bullet running a 14x22cupped ss turning 4500rpm aprox 65mph it was clocked at 62mph with 3 people a full tank and in calm water. (We all know that Donzi's go faster in a chop). Basically I would like to restore the boat does any body know what it's worth! I need some advice on types of paint and replacing the weak core wood in the bow. Other than that the boat is perfect and I would never give it up it has been part of my life since I was 1 year old and now have pictures of my son in the drivers seat at the same age now 31 years later. 153.35.33.228
---
10/25/97 12:36:56 PM John Letscher Hey Peter in Germany- I have an 1983 18 2+3. My boat also starts bouncing at about 40 mph. The trim tabs aren't the problem, they are the solution. I use the tabs to keep the boat from bouncing. When I bought my boat I was trying to figure out why it had tabs. Now that I have them I wouldn't own one without them. The tabs are also great for slow cruising around 15 - 25 mph. The boat just slices through afternoon lake chop. 12.67.129.188
---
10/25/97 12:56:35 PM John Letscher LOOKING FOR A GOOD HOME - I have a beautiful 1983 Donzi 18 2+3. It's been my pride and joy for the last 3 years. All my friends have big offshore boats, but I still get the most looks and compliments at the dock. This was my fifth boat and it is the best thing I've ever owned. This is a very happy and sad time in my life. We just had a baby and my wife wants us to get a bigger boat. Unfortunately I can't afford 2 boats (although this would be my first choice). If anyone knows someone thats looking for a great 18 classic, have them email me or call me at 847-587-4830. PS: GREAT WEB SITE!! Here are the specs: 1983 Donzi 18 classic 2+3. Mint condition and meticulously maintained. Original interior. Unique wrap around dash upolstery. New professionally built 406 - 450 HP motor. Built with all the best parts. New custom Stainless marine Header. Runs great. Starts first time, every time. Idles at 600 RPM. Tops out at 74 mph (gaffrig speedo) at 5500RPM. Heavy duty Mercruiser Alpha SS drive (built by Mel Riggs, Fond du lac WI. He knew and raced against Don Aronow in the old days). New covers (full and cockpit with matching stripe) and carpet. Matching Vanguard Trailer. Asking $11,000. 12.67.129.188
---
10/28/97 7:54:47 AM Steve Avery I am the proud owner of a 1969 Hornet and just wanted to comment that 1998 is just around the corner and would like to know if I have to wait to register my boat. It's one of three built in 1969 and came equipped with a HMM 400hp 427 with V-drive. If I have to wait I will. I look forward to sharing my experience and information with others. I have all original documentation re. Motor Manual, Original Sales Brochure for 1969 Line-Up as well as the 1969 Hornet Brochure and Price List. 192.48.97.10
---
10/28/97 7:05:35 PM john trudeau jr looking for information on eighties hornet 111. If you have any specifications or photos please let me know. 207.210.90.12
---
10/30/97 11:49:29 AM Bob S. Hello Peter in Germany. I have a 1987 18 2+3 with a 350 Magnum and Alpha drive. My boat also starts to porpoise at mid-range speeds, when I trim the drive out even a little. I use the trim tabs to compensate, although I've been told the cause for the bouncing has to do with the propeller I am running, currently a 15" X 19" cleaver. This type of prop apparently lifts the stern, and causes the bounce. I intend to buy a 14 3/4" X 21" Mirage (by Mercruiser) prop, which supposedly will cure the bounce and allow trimming out the drive more. Regarding your proposed repowering, the Mercruiser web site provides data on several new 350 Magnums, each of which should work well in your boat. My boat was built with the center rise exhaust system, so it should fit under your engine cover. 169.71.1.10
---
11/2/97 7:40:16 PM frank mcfadden i have 1969 18 ft with a 302 ford hillman and moody and a 270-t volvo 152.163.206.219
---
11/8/97 8:27:06 PM Bill Bulck I am looking for a 16' Donzi, Mid 60s Vintage. Anyone with information please e-mail me at Bigbill800@aol.com. 152.163.204.7
---
11/11/97 6:25:37 PM Barry Kamp I need to modify my engine hatch to accommodate the new engine in my 1969 18' 2+3. Does anyone have a Ferrari hood on their boat? I have only seen one on a late 80s 2+3. A picture would be a great help. Please E-mail me if you know where I can get one. Thanks. 152.163.205.87
---
11/14/97 7:04:04 PM C.Gross Planning on restoring a 67 18' 2+3 this winter, any info or assistance on hull refurbishing would be appreciated. Also my boat has the optional windshield, not sure if Im going to keep it, if anyone interested lets talk. 152.163.206.89
---
11/15/97 6:39:54 PM Jim I can't believe that I just stumbled on to this web site. Keep up the great work! I guess you could say that we are a Donzi family. We have a 1993 Sweet 16 with a 302 ford for Mother to put around in. A Matching 1993 22ft. Classic with a 502 Chevy for my Dad , and I have a 1969 18ft. Classic with a 302 Holman and Moody and dual quads. These three red and white beauties really turn heads when people pass our dock on Lake Okoboji in Iowa! 206.72.42.43
---
11/15/97 6:43:49 PM Scott Stewart I hope I'm not just wasting space here as I don't own a Donzi. I was given your address by Michael Slavin as he has done a site for my business which is a propeller shop. Proper Pitch is the name of my business, I know that unfortunately most boat owners need this type of service once in a while so I thought I would drop a line. If you would like any information please visit my web site at http://www.properpitch.com You can also see more of Michael's great work.
Thank You, Scott Stewart 204.183.208.109
---
11/17/97 8:16:14 PM jeffrey Wow! What a Great page! It's great to read about everyone's interests. I've got a 1990 24' Black Widow with a 370 horse 454 and I absolutely love it. It's yellow and white and in very good shape. I'd love to find some original company literature on this boat, but so far I've not been able to. I think it would be a nice piece to have with the boat. If anyone has a 1990 brochure, please please please let me know. It would be worth some money to me. I'd also like to hear from anyone interested in talking performance Donzi's, especially those who have Black Widows. Thanks and I hope to hear from you 208.132.96.90
---
11/17/97 8:31:37 PM Mark Boudos My brother and i own a 1969 18 2+3 We bought it in 1985 and have restored it. It is white with a kelly green stripe. It has a 351 Ford Winsor it original Interceptor exhaust manifolds and a Volvo 270 outdrive 152.163.194.236
---
11/18/97 10:54:41 AM Gene Schmidt I am looking for a "speed master" lower unit for my 270 Volvo outdrive. Does anyone know how to find one either new or used?
Gene 198.69.79.118
---
11/20/97 10:04:46 PM Don McClain I owned a 16' Donzi that had a V-Drive and I repowered it with a 351 Windsor. Lost a lot of rudders with this set up but it would move. I now have another 1966 16' powered with a ford 289 hooked to a Volvo outdrive. This setup should have been in a shrimpboat. I have built a 351 w 325 HP to go into it with a Merc outdrive, All I need to do is rebuild the transom to make it fit. Don @713\743-1233 Houston 208.142.201.66
---
11/21/97 8:04:23 PM Ralph Savarese Don McClain why do you say that Volvo belongs in a shrimp boat I have a 1974 volvo with a 350 chevy and i allways beat the hell out of it doing 65mph and it has never been appart!!I dont get the point! Does any body know any way possible for all us classic donzi owners to get together to have a company make us the original classic stickers. 153.35.28.92
---
11/25/97 7:52:28 AM Jim Cancil I've found a batch of the 'DONZI' stickers. There are both 3" tall (for your trailer) and 4" tall ones for the side of the boat. Black on white. $5 per set + $3 postage. I have them on #345. 204.183.209.5
---
11/28/97 6:43:36 PM Gary anybody who owns a z-25 1986 to 1988 respond to swap ideas and tips on our beloved boats 152.163.205.104
---
12/7/97 3:40:31 PM Tim Morris In 1975 I went on search for a Donzi. I located an excellent example in Muskoka (Canada) which proved to be one of the first (of 2) imported in 1965. The boat had and Eaton outdrive with added chain lift and an interceptor engine. Over the next few years I restored the hull and interior while updating the engine and drive to a 350 Volvo combination - the thing would leap out of the water. By 1986 I had become concerned for the safety of my children, then aged 3 and 2 due to the lack of interior freeboard. I sold it, went to Florida and purchased a new 1987 206.186.217.206
---
12/8/97 10:13:27 PM CGross1600@AOL.Com For those of you interested in replacing decals on your older Donzi, here is a contact at Donzi that I have found very helpful. Her Name is Helen and is a knowledgable parts manager. Reach her at 800-446-6725. In case your wondering the Donzi stickers for a 67 18' 2+3 are 17 bucks ea., as well the England and USA flags are 17 ea. also, if anyone else is working on a similar project I would like to share comments and concerns, thanks 152.163.213.247
---
12/9/97 9:37:36 PM Bryant Eat your heart out people! I own a 1995 limited edition Blackhawk. On top of that, I work for Donzi Marine as a product development engineer. Happiness is never having to winterize your motor! 208.255.237.232
---
12/14/97 4:34:35 AM Mike Devlin If anyone would like to know why I have not included a photo with the registration of my 67 Hornet. Perception,shame,pride, and mostly lack of power ! My hunch is she's hull #279 not #2792 like it reads on it's last Vermont registration. If anyone can help me with any info. on the original power plant,paint job, and history of my boat,thank you. I will be posting photo's as her restoration gets underway. I have some of the original doc., including a registration certificate from 03/08/82 ? Blue Hemi ! 204.97.171.51
---
12/16/97 1:58:25 PM Cliff I have a 1987 Minx - but it is 20 feet long not 21 feet. Great boat that is unique. I understand from Donzi that only 150 were ever built - some in the 60's and then in 87 and 88. Due to so many management changes at Donzi over the years they didn't seem to have any detailed records. If anyone else has any info it would be appreciated. I am also looking for a 16 footer for restoration so if anyone has any contacts relative to this please let me know. 198.133.22.18
---
12/16/97 7:54:49 PM Bob Griffin I have an 18 ft 2+3 that I am trying to restore. The gas tank under the floor has a hole in it so I am trying to separate the hull and the topside. It appears that the hull is anchored to the topside by some fiberglass matting in the front and in the center floor well. Has anybody separated the two or is there another trick to replacing the gas tank.Please E-Mail any help to BBear953@AOL.com Thanks 152.163.201.6
---
12/17/97 2:00:45 PM Bob Griffin I am looking for parts for my '67 18ft 2 + 3 classic. When I bought this boat it had a scoop on the engine hatch and hood locks. Someone thought it was a car. I would like to find a hatch to replace it I am also looking for a battery compartmen cover , which is under the rear seat, and a stern light assembly. I could also use a source for rubrails if anyone has replaced theirs. Any help would be appreciated Thanks bgriffin@macdermid 206.105.178.132
---
12/19/97 11:24:28 PM Willy Wiegman I have a 1996 Classic 16 with the 4.3 liter Merc and outdrive and the shift interrupter sticks so that it stalls a lot unless you jiggle the shift handle like crazy which always upsets the passengers because they think something is 'wrong'. My dealer says they all do that. Anyone else have this problem or a solution? Great site. 152.163.197.38
---
12/20/97 8:17:15 PM Kent Perroux Nice to see there are other DONZI Nuts here. I have a 1983 18 2+3 Blue/White with Volvo 280/350 ci. I've had several engine mishaps; dropped a valve trying to outrun a hydrostream, then a broken rod racing the same darned boat. I stay away from that guy now and look for the white caps. The engine is "bullet proof" now with all the hard stuff. I've also propped it to reduce my rpm's. I've been through several props but prefer running a 14.5-26 Mercury Chopper on my Volvo 280. (This thing's got Bite) I go skiing, take it offshore for diving and run the intracoastal waterways here. I try to follow most of the Florida Offshore races, so if you see an 18' playing "hopscotch" there, it's probably me. These are not the fastest boats, but I have had several larger 20'+ heavily marketed sport boats chicken out when the going gets tough. In a Donzi, you just grit your teeth as you add more throttle :) 132.170.24.24
---
12/20/97 8:20:52 PM Kent Perroux Nice to see there are other DONZI Nuts here. I have a 1983 18 2+3 Blue/White with Volvo 280/350 ci. I've had several engine mishaps; dropped a valve trying to outrun a hydrostream, then a broken rod racing the same darned boat. I stay away from that guy now and look for the white caps. The engine is "bullet proof" now with all the hard stuff. I've also propped it to reduce my rpm's. I've been through several props but prefer running a 14.5-26 Mercury Chopper on my Volvo 280. (This thing's got Bite) I go skiing, take it offshore for diving and run the intracoastal waterways here. I try to follow most of the Florida Offshore races, so if you see an 18' playing "hopscotch" there, it's probably me. These are not the fastest boats, but I have had several larger 20'+ heavily marketed sport boats chicken out when the going gets tough. In a Donzi, you just grit your teeth as you add more throttle :) 132.170.24.24
---
12/21/97 4:29:00 AM Torben Wolff Hi there I'm a danish boater looking for all info on a Donzi 185 sportboat I got a farely good bargin on. The boat is still situated in Florida so I'm not able to see the boat - only on pictures! The description is: The boat is a bowrider, 18,5 feet and equipped with a Merc. 4.3 LX (205HP) inboard engine. The boat is a sportsboat same style as SeaRay 180 or Bayliner 1850 and I'm going to use it for waterskiing and fun. So fare I have not been able find any descriptions on this boat but I recon that it must be an early Medallion type of boat. Can anybody confirm that Donzi made a sportboat with this specs in 1996? What about the quality? How is quality compared with SeaRay which is considered the best in Denmark. Any problems with Donzi (production/hull/engine/sttering)? I very much welcome every info on this boat Best regards Torben Wolff i3700@dialip.csc.dk 147.29.40.22
---
12/27/97 7:14:59 PM PT Wolf Am looking for a clean '94 Black Hawk. If you know of one for sale, please call 508 760-3536 (Cape Cod). Thanks! 207.79.35.45
---
12/30/97 10:58:03 AM Kent Perroux Hank, about your fading gelcoat, try wetsanding with 1000 grit emery. Donzi classics have a good amount of gelcoat and there should be good color under the oxidation. Barry Kemp, for hood clearances you have several choices. If you want to keep it original looking, you can take a picture to most fiberglass shops and have one made. A simple option to to make a trip to your local speed shop for bolt-ons. Leave your Email address and I can send you a picture of mine with a bolt on.